Hereford
BACK TO BREED LISTING
JETLINER
Summer Pricing:
5-14-18 to 7-31-18:
$50
Reg#: 558070007
EN 9-7
Stress Negative
Sire: White Sock
Dam: Shock Collar
Owned with Super Swine Genetics and Daniel Johnson and Family
JETLINER was purchased at CPS Summer Conference 2017.Being named the youngest class winner this guy caught our eye. JETLINER has a good look square chest, really good rib shape with a long fluid stide behind. This guy looks better on the move than standing still.
click here for video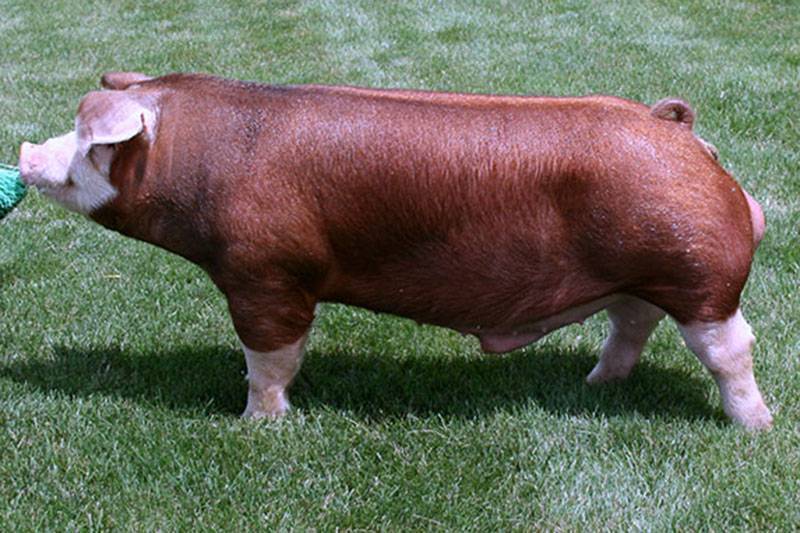 30 RACK
Summer Pricing:
5-14-18 to 7-31-18:
$35
Sire: Red Sox x Junksberry
Dam: Ready 2 Rumble (Champion at Indian State Fair 2013)
Raised by DKJ Genetics
OH MY HEREFORD TIME! We have been trying to get in on this business for sometime but have always stood contending on the record setters. We think we have by far passed them though in terms of what we got here on this buy. He may not be the highest dollar hog within the breed, but I will put his quality next to them all. 30 Rack is one that is literally a game changer in one generation. Stout headed, tall shouldered, with an awesome way that his muscle is built into this guy. That is not the impressive part….. Study his build. This is the type and kind that it takes to not just play with the Herefords, but any breed.
Reserve AOB Iowa State Fair FFA Show
Reserve Champion Barrow 2017 Indiana State Fair